You Deserve Beautiful
Clean

Carpets!
(And Tile, Grout & Wood Floors, Too!)
Getting your carpet, tile, wood and all floor cleaning is easier than ever.
Right here in St. George from Big West Carpet Cleaning.
Send us a message…
and we'll call you back soon!.
Love Your Carpets Again!
Get Your Carpets Cleaned, Tile & Grout Sanitized and Wood Floors Looking Gorgeous.
See The Results.
Since we use the most up-to-date cleaning tools and techniques, your carpets will look new again and will smell great and last that way for some time. We also remove allergens, sanitize the carpet, and leave your carpets soft and beautiful.
Love The Experience. Guaranteed.
We want to clean your home the way we clean ours. That means picture-perfect results, fantastic customer service and the best all-around carpet cleaning experience in Southern Utah.
We Serve All of Dixie
We go where you are from Cedar City to Mesquite and all over the St. George Area. So call us over and experience how Big West Carpet Cleaning can bring your carpets back to life again.
Other Floor Cleaning Services & A Few Reviews
We work with people from all over the area and from all types of situations from commercial cleaning to upholstery cleaning and of course, we are St. George's carpet cleaners of choice! Call us to find out what we can do for you.
Hint: Click or tap on a service to get more info!
Don't Delay Calling Big West!
Your Carpets & Floors Won't Get Any Cleaner By Themselves!
Call 
(435) 274-1616

 For Cleaner Floors Today!

Jason is waiting to talk to YOU!
Do your floors need our help?
If you have kids, floors get sticky and messy.
If you have pets, carpets get smelly.
If you have feet, everything gets dirty.
Call Big West today to clean your carpet, tile or wood floors!
Get your carpets cleaned.
Fill out the form below to start a quote online. We'll call you back, get a couple of details and let you know right then.
FAQs
Frequent Questions About St. George's Big West Carpet Cleaning
What cleaning method is best?
Each surface has a different approach. When you are cleaning stone, travertine or concrete, you don't want to use an acidic compound. However, on certain types of tile, vinyl and other materials, it is fine.
Also, sometimes it is better to scrub by hand (see the tile floor cleaning page for a video of Jason scrubbing some grout!)
We will go over all the options with you to determine the best approach to your floors and will make sure your floors, carpets or hard floors, come out clean, beautiful and long-lasting.
Will there be a residue?
No! Our methods make sure that all the surficants and detergents we use will be removed in the rinse and wash phase of the cleaning.
Can you get pet stains out of the carpet?
Generally, yes! Very rarely there is a stain that just cannot be removed. However, for 95% or more of all stains (and smells, remember) we can remove them from the carpet.
If the carpet is extremely soiled, we will tell you if we need to re-clean it or not. At the end of the job, your carpets will look almost brand new again.
Will the grout look new again?
After a thorough cleaning using our special chemicals (they are pretty safe for people and pets, though) and a deep scrubbing by our machines or even by hand, your grout will look better than it has since the day they put it in. Generally, it looks brand new again.
And, if you have any cracks in the grout, we can help fix that, too. We can reseal all the grout to keep it looking newer, longer, as well as making it easier to clean if a spill does happen again.
Other St. George Area Cleaning Services We Do
What is carpet cleaning in St George UT?
Combine our powerful carpet cleaning machine (it's on our trailer, don't worry about us tracking this monster in) and our eco-friendly chemicals and you get the results: beautifully cleaned carpets ready to be used by your family.
What is Commercial Carpet Cleaning?
Got an office? We clean more than carpets (though we do those, too!) So let's talk about what Big West can do for you.
About Upholstery Cleaning in St. George:
We do upholstery cleaning, too. We get your sofa, chair, ottomans or whatever clean and looking good again.
Does that include upholstery cleaning for cars, trucks and RVs?
Yep. We clean the upholstery in most cars, trucks and RVs. Since we use a tool that uses relatively low moisture, your seats look and smell fresh but don't have any residue and aren't wet that long.
What about tile cleaning and grout cleaning?
Get grout that looks the right color, tile that is fresh and sanitized and long-lasting clean that is back to the original look of your tile and grout.
I have a smelly house because of my pet…
Got a smelly dog or cat? We can make your home smell great again so you can love your furbaby without the smell!
How long does the clean last?
We can put a protectant on your carpet and upholstery cleaning that will keep it smelling fresh and clean longer and better. It also allows for easy clean up of accidents in between professional carpet cleaning visits.
Big West Cleaning
We clean carpets, tile, wood floors, travertine, ceramic, vinyl, laminate, linoleum & stone.
But, who are we?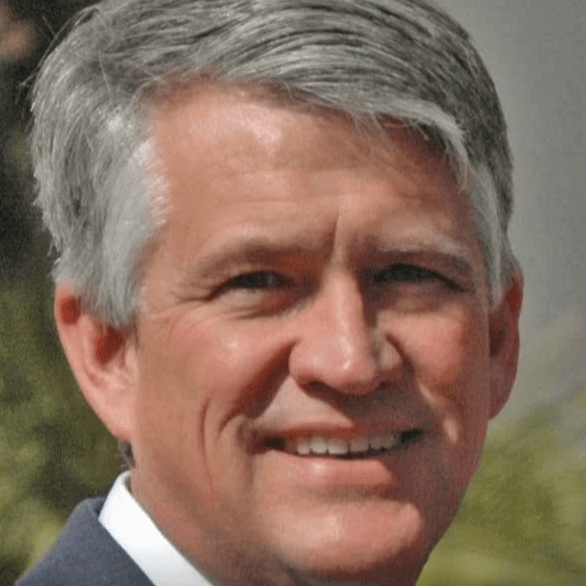 Over 18 years ago we started noticing the flooring in our own house getting destroyed by a combination of dirty kids, messy pets and everyday wear and tear. We decided to clean the carpets by pulling them out to get rid of the pet smell. We discovered that no one else did this.
Our carpets smelled fresher, lasted longer and were obviously more clean than any body else's in the neighborhood. SO we started Big West Cleaning and our St, George carpet cleaning business was up and running
This is Jason, he owns and runs Big West. Even after all these years, our carpet cleaning still smells fresher and lasts longer than most, our tile cleaning techniques make for a great looking floor and after a good wood floor cleaning, your floors will look their best!
Do We Clean Carpets In Your Area?
Probably, here is a map and a list of cities we travel too. Call us today to make sure we can serve your needs in the time you need us to!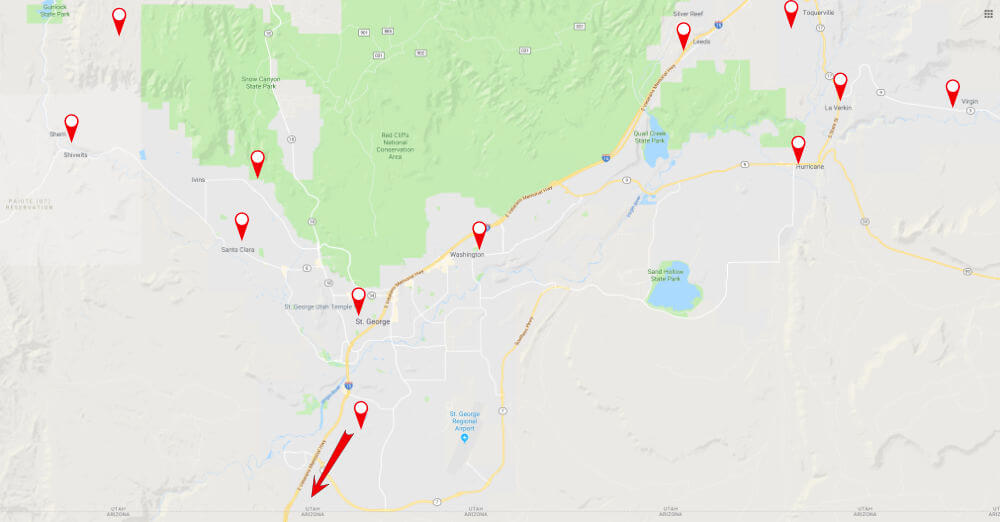 We do floor cleaning in these Washington County cities: St. George, Washington, Ivins, Santa Clara, Hurricane, La Verkin, Toquerville, Gunlock, Leeds, and several other small towns. Call us to be sure, but we travel throughout Washington County, Utah.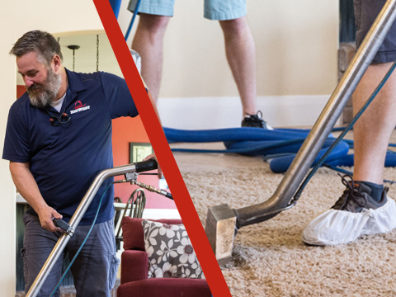 Carpet cleaning is the process of removing the dirt and debris from your carpets. It also removes stains, like spilled drinks, pet accidents, mud and water stains.
As St. George's premier carpet cleaners, we take pride in getting the worst looking carpets cleaned as if they were new. To do this we use special solvents that are eco friendly, smell great and leave your carpets looking fantastic! Our cleaning machine also makes your carpets free of bacteria and germs so you can feel confident letting your children on it.
Eventually, the clean carpet will get dirty again, but we do promise it will stay clean and fresh for a long time, depending on the traffic you have on it. However, we are always here to clean carpets again and our prices make it so it is easy on your pocket book.
Plus we have excellent customer service which makes it easy to deal with us whatever may come.
Why Do You Need Carpet Cleaning in St. George, UT?
There are lots of reasons why carpet cleaning is a good idea. It makes your carpets smell good, removes old stains so they look better and proper cleaning can also disinfect the carpets to make them healthier.
However, here in St. George, Utah, we have other reasons to clean carpets. For instance, we havwe a lot of red dirt from all the beautiful mountains and cliffs around here. Well, what makes for great scenery doesn't make great stains on your carpet.
St George is also prone to heavy rains on occasion. These rains can make flooding happen in your house. When you have a disaster like that, a good restoration service can get your house looking and feeling great again. Carpet cleaning is part of that (we are also a full restoration service. Just putting that out there.)
Add to this the large amount of kids and pets in the area, it's no wonder we are called to come clean carpets, tile and other flooring on a consistent basis here in St. George.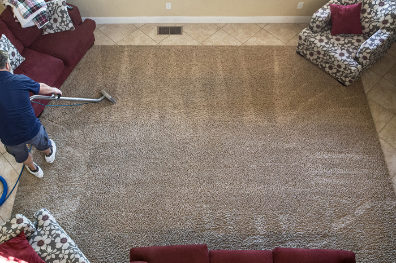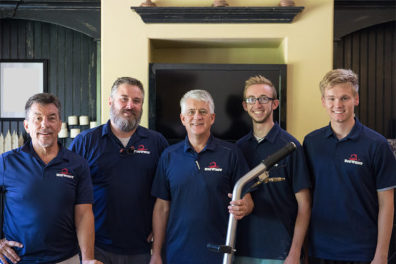 Who Cleans the Carpets in St. George?
Big West Carpet Cleaning started a lot of years ago and we proudly serve the whole area. That includes up to Cedar City, and we travel to clean carpets and tiles in Mesquite, NV. We clean carpets in Ivins, run our carpet cleaning services in Hurricane, Wash carpets and floors in Washington and even clean carpets in Santa Clara, UT.
Our whole team is trained and coached on the carpet cleaning process and Big West strives to continuously get better at cleaning these carpets. That's getting harder to do simply because we are an experienced team with a lot of years of know-how. We are your local carpet cleaning company, that's for sure.
But only one person answers the phone. That's the owner, Jason (the guy in the middle of the photo). He's easy to talk to and will bend over backwards to make sure you have a great experience and get your carpets cleaned right away.
What is the Big West Carpet Cleaning Difference?
You have a lot of choices on whom to clean your floors here in St. George and we are honored you are considering us. Our marketing department asked me (Jason) to consider what the differences are between Big West Carpet Cleaning and all the other guys out there in the area.
That stumped me for a minute. You see, we mostly use the same equipment and cleaning solutions. We are, most of us, pretty honest and hard-working and will generally do a good job cleaning carpets. So I asked my marketer what he thought and this is what he said:
"I remember when we first met and I asked you to clean my tile floor. You and your crew came in and did a good job, but after you left and everything dried up, my wife wasn't fully happy with the result. But you had already told us you were going to come back and check on things but if we noticed the floors not done right in an area, that you would personally make it right.
"Now, the floors had not been touched in some time, perhaps not since the house was built 12 years before we even moved in, and so the grout was severely discolored. Well, when we talked about it, you came over and spent a couple of hours scrubbing that grout to make sure it was cleaned properly.
"Most companies would have written it off as a loss and refunded me. Others would have told me to deal with it, but you went out of your way to make it right. That showed me the kind of integrity and service-oriented company you are."
So there you have it.
Integrity. Service. Experience.
That's the Big West Carpet Cleaning Company difference.