Tile Floor Cleaning in St. George
You can have clean grout, beautiful tile and floors that are spic and span again!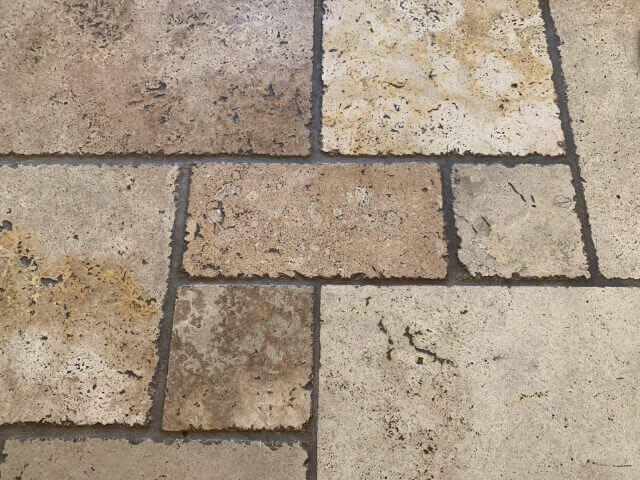 Before we cleaned the grout it was dark and dirty.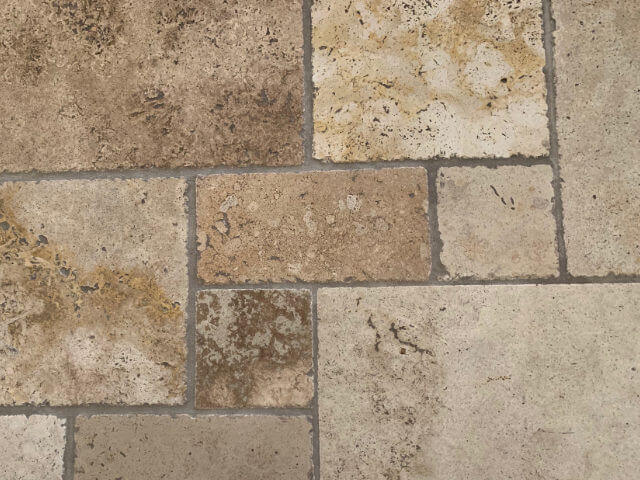 After we cleaned the grout it was light and clean again.
How Big West Does Tile & Grout Cleaning
Tiles get dirty really fast. Whether they are ceramic tile, vinyl tiles or even travertine stone flooring like the video, sometimes seems to attract dirt, grime and gunk. The grout in between all the tiles is especially vulnerable to dirty looks.
Big West Cleaning in St George makes sure your your tile looks amazing by getting rid of over 98% of all the dirt and grime. Our specialized washes, consisting of alkaline washes for real stone, concrete and other sensitive surfaces and acidic washes for more durable surfaces like ceramic tiles, prepare the surface by loosening the dirt. We then scour the surface using several types of scrubbers and power washing equipment.
In the end, by using Big West Cleaning, you will surely get the best care for your tile floors and clean them, the grout and any other things in your home in a way that will last and increase the longevity of your floors.
Call us today to get your floors clean and beautiful. They'll look like new again!
We Do A Great Job Cleaning Tile Floors,
But Don't Take Our Word For It.
This may have been the best experience we've ever had with carpet cleaners. Jason Lindsey of Big West Cleaning called immediately, gave us preliminary estimates when we asked over the phone and then came by to give us an accurate bid. He always wore booties even when entering our home for a bid and he and his crew did the same throughout the process.