Carpet Cleaning Services in St George, UT
We get the stains, grime and even the smells out of carpet.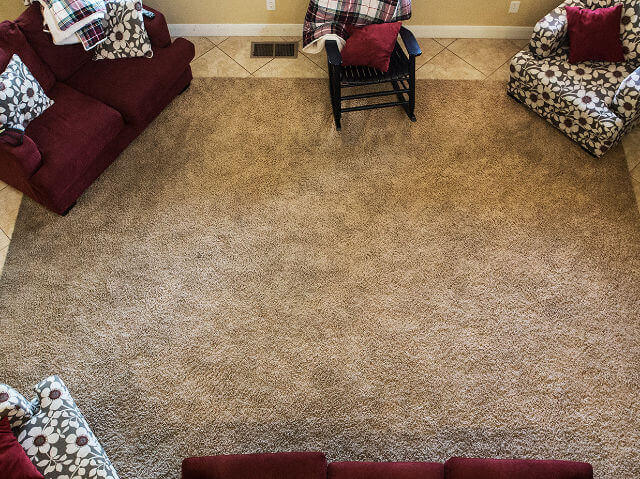 Before we cleaned, the carpet was dark and dirty (and smelly).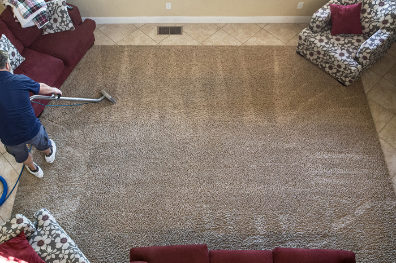 After we cleaned the carpet, it was bright and clean again.
Big West's Carpet Cleaning
Services Work Great in St. George
Our feet put a lot of wear and tear on a carpet. Add to that the dirt, dust and other grime that people track on their carpets and you have a mess!
Kids, animals, even the weather can have an effect on the carpets in your home. Whether they are soiled from heavy use or just need a good freshening up, Big West is there to make sure your carpets look better and last longer than they would otherwise.
Special Carpet Cleaning Service for Pets
Pets especially will do a number on your carpets and rugs. They soil them not only with what they drag in or across the fabric, but also by peeing or marking the area. That smell can be horrendous. We do a special deep cleaning for these situations which includes us removing the carpet so we can clean both sides, cleaning or replacing the foam padding underneath and even cleaning up and disinfecting the subflooring underneath.
Lots of Carpet Cleaning Experience
Big West has been specializing in this for the last 20 years and we still practice both new and tried-and-true techniques from Ivins to Hurricane. With all of our experience, we are the carpet cleaning company near you to call and experience for yourself a great service.
When you call, Jason will answer the phone. He is the owner of Big West Carpet Cleaning. He is a down-to-earth guy with a big heart and can't wait to impress you and your family with our carpet cleaning services.
Clean, Beautiful Fresh Carpet Cleaning Services
Our approach to carpet cleaning is all about what you want in your home. Because of this, we take pains to make sure your carpets are fresh and clean again. They will be beautiful and new-looking so that your entire family can enjoy the lovely carpets you have in your home.
We also clean tile & grout, wood floors and can sanitize all these hard surfaces against bacteria and viruses that live on them. Just call us today to get the best cleaned floors in your home.
We Do A Great Job Cleaning Tile Floors,
But Don't Take Our Word For It.
I have never been more impressed with a carpet cleaner. My carpets are soft and they dried quickly. We have tried lots of other cleaners and I have finally found the one. Thanks Jason.