Commercial Floor Cleaning in St. George
We clean everything including VCT (Vinyl Composite Tile)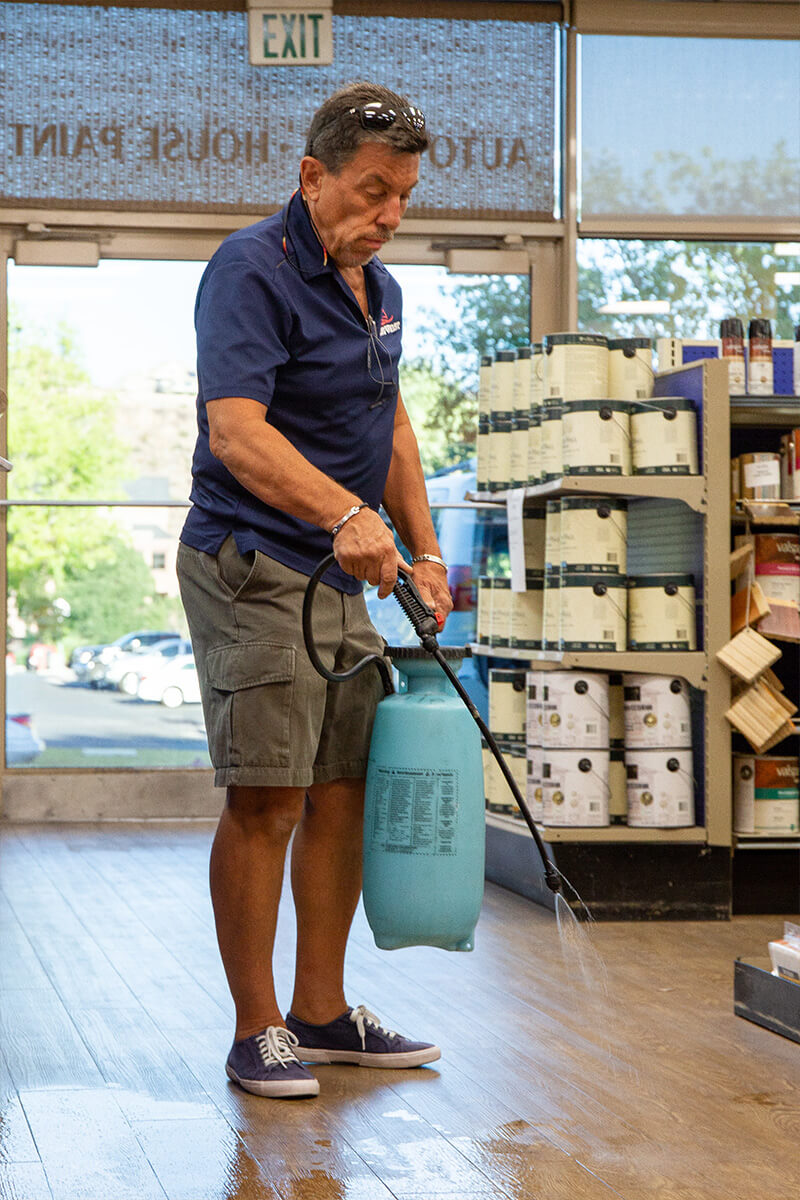 Jorge prepping a commercial floor for cleaning in Washington.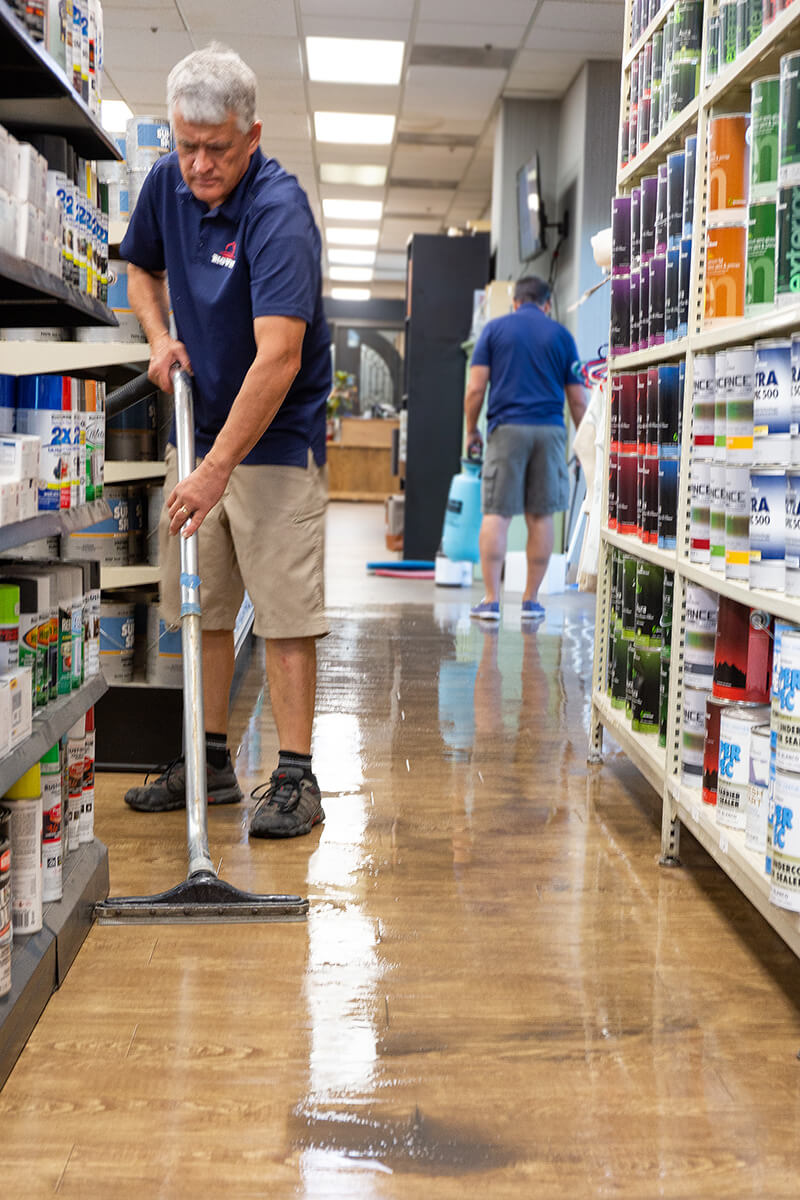 Jason cleaning VCT in St. George.
How Big West Does Commercial Floor Cleaning in St. George
With a lot of foot traffic comes a lot of wear. The vinyl composite tiles you have on your floor, once so clean and shiny, are now getting dull and scuffed. If you've ever had anything spilled on them, it's even worse!
Big west takes care to make sure your VCT floors will be cleaned, shined and look nearly new again. In fact, VCT cleaning may just be our claim to fame. We've done a lot of it over the years and it is something we take pride in.
We want you to take pride in your store, too. Those tiles should be gleaming and really looking the part of a professional place with lots of character. We want you to stand out, not because of bad floors, but because the focus can be on what you do.
We also clean carpets, ceramic and stone tiles and other commercial flooring and we really do want to clean your floors.
We Do A Great Job Cleaning VCT Floors,
But Don't Take Our Word For It.
I have never been more impressed with a carpet cleaner. My carpets are soft and they dried quickly. We have tried lots of other cleaners and I have finally found the one. Thanks Jason.