Grout Cleaning & Sealing in St. George
We promise to get the grout looking good again… and keep it that way by sealing it!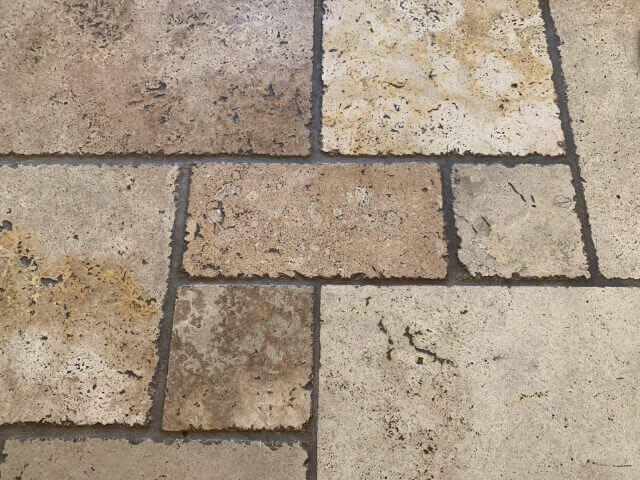 Before we cleaned the grout it was dark and dirty.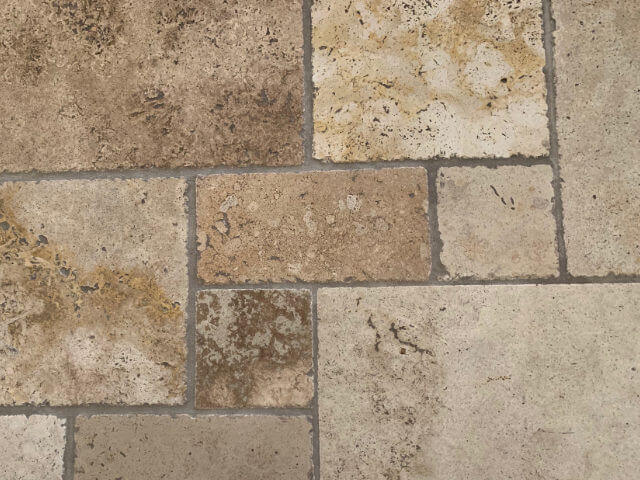 After we cleaned the grout it was light and clean again.
How Big West Does Grout Cleaning & Sealing
Grout in between tiles gets looking dingy quickly. A lot faster than the tiles themselves do. If you want to keep it looking good, you need to do two things. Clean it and Seal it.
Cleaning is straightforward. You use a solvent to break up the dirt and a brush to remove stubborn stains. Sometimes a simple power wash or mechanical scrubber works, but when you need to get down in to it, hand scrubbers work more directly and with less overspill.
Of course, scrubbing the grout clean is only half the battle. Sure, the dirt is gone or the calcium or lime buildup, but how do you keep it that way?
This is where sealing comes in. The liquid we put on the grout gets absorbed and fills up the grout so much that it can't suck up any more liquid, thus keeping the dirt, oils and other grime away from the grout. Then it is easy to clean.
We Do A Great Job Cleaning Grout,
But Don't Take Our Word For It.
Was new to the area, checked the Google reviews & called Jason in January. Ended up using him for cleaning the carpets, the tiles, and sealing the grout. Jobs done very nicely, prices were very fair, happy to recommend!